Epitaph:
WILLIAM C JACKSON/
US MARINE CORPS/
WORLD WAR II/
SEP 18 1920 NOV 12 2010
Description:
Granite die on base with the inscription "JACKSON" that serves as the headstone for this plot, and a granite lawn-style marker flush with the ground has a bronze plaque mounted to it.
Symbols:
Flowers and leaves in the upper corners of the headstone, and a cross is on the footstone.
Biography
United States Marine Corps, World War II
OBITUARY.....
William Campbell Jackson, 90. died November 12, 2010 at the Wayne T. Patrick Hospice House, Rock Hill, SC.
Mr. Jackson was born September 18, 1920 in York County, SC to the late Frank McCallister and Carolina Belle Campbell Jackson. He was a lifetime active member of Bethel Presbyterian Church, Clover, SC, where he served as an Elder and Trustee and at the time of his death was an Elder Emertius. Mr. Jackson was an United States Marine Corps Veteran of World War II. He was a farmer and retired from Ben Robinson Oil Company, Clover, SC. He was preceded in death by his first wife, Lillie Mae Thompson Jackson, brother, Tommy Jackson, and sister, Margaret Kate Jackson.
Funeral service was held November 15, 2010 at Bethel Presbyterian Church with Rev. John A. Gess officiating.
Survivors included his second wife, Ruby Nell Brown Jackson, two daughters, one son, one sister and three grandchildren.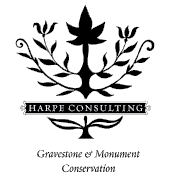 A Harpe Consulting Project