Biography
OBITUARY:
Mr. Thomas Edward Glenn, 84, Clover, South Carolina, passed away March 28, 2023, at the Wayne T. Patrick Hospice House, Rock Hill, South Carolina.
Mr. Glenn was born September 15, 1938, in Clover, South Carolina, to the late David McAllister Glenn, Sr. and Mary Kathryn Robinson Glenn. He graduated from Clover High School and then served his country in the United States Navy from 1956-1960. He later worked 35 years as a rural letter carrier for the US Postal Service. He continued to enjoy working part-time at Boyd's Produce Stand for several years.
Mr. Glenn was a life-long member of Bethel Presbyterian Church where he served as an Elder and Sunday School Superintendent. He was also a long-time supporter of Clover High School athletics and received much joy from attending as many games as possible.
In addition to his parents, he was preceded in death by four sisters and three brothers.
He is survived by his wife of 59 years, Brenda Whisenant Glenn, two sons, Ronald and Keith, four grandchildren and numerous nieces and nephews.
A Memorial Service was held April l, 2023 at Bethel Presbyterian Church, Clover, South Carolina, with the Rev. J. Marcus Van Vlake officiating. Interment was private in the Bethel Church Cemetery.
M. L. Ford & Sons, Clover, South Carolina served the Glenn Family.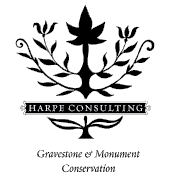 A Harpe Consulting Project