Description:
ML Ford Funeral Home Marker
Biography
OBITUARY:
Margery Lou (Claar) Sidey, 87, passed away into the presence of Jesus Christ, her Savior, on October 7, 2022, at Atrium Hospital, Pineville, North Carolina. after a brief illness.
Margery was born in Cumberland, Maryland, to Jesse H.Claar and Mabel W. Claar and lived with her parents in Bedford, PA.
She graduated from high school and earned her Registered Nursing degree at West Suburban Hospital,Oak Park, IL in 1956. That same year,she met Tom Sidey, her loving husband, and they were married on May 4, 1957. They made their home in Dunkirk-Fredonia, NY, where she worked as an RN at Brooks Memorial Hospital for several years.
She was active in Women's Bible Study Group at Redeeming Grace PCA, Lake Wylie, SC, where she a member of that church for several years. Her family was the center of her life as a devoted wife, mother and grandmother.
She enjoyed meeting her friends in Chicago at the WSH alumni meetings.
She was preceded in death by her parents Jesse and Mabel Claar, sisters, Eunice and Janet, brothers, Philip and Joseph.
She was survived by her husband, Thomas Whitson Sidey, III, four children, and five grandchildren.
The family received friends Saturday, October 15, 2022 followed by a memorial service at Noon.
Burial was in Bethel Church Cemetery, Clover, South Carolina.
M.L.Ford & Sons Funeral Home was in charge of the arrangements for the Sidey Family.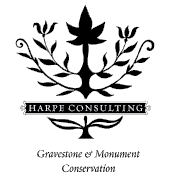 A Harpe Consulting Project