Description:
Granite style marker flush with the ground for Johnny Guy Davidson Sept 16, 1941 - Aug 10, 2022
Biography
OBITUARY:
Mr. Johnny Guy Davidson, 80, of Clover, SC passed away August 10, 2022, at Atrium Health, Pineville, North Carolina.
Mr. Davidson was born September 16, 1941, in Clover, SC to the late James Campbell Davidson, Sr. and the late Nancy Oliver Hudson Davidson. Johnny Guy was retired from the Banking Industry and enjoyed playing the piano and organ. He was preceded in death by his sister, Marcene D. Little, and a brother, Samuel Davidson.
Survivors are his brothers, James C. Davidson, Jr. and wife, Carolyn, and Charles "Bud" Davidson and wife, Betty; a sister-in-law, Peggy Davidson; and many nieces and nephews.
A Memorial Service was held August 18, 2022, at Redeemer Lutheran Church, Gastonia, North Carolina, with the Rev. Jeff Lindsay officiating. Interment followed in Bethel Church Cemetery, Clover, SC.
M. L. Ford Funeral Home served the Davidson Family.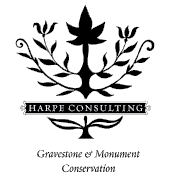 A Harpe Consulting Project