Epitaph:
James Edward, Woodruff,Jr. August 5, 1945 - August 10, 2022
Description:
Granite lawn-style marker flush with ground for Woodruff.
Biography
OBITUARY:
Mr. James "Jim" Edward Woodruff, Jr., 77, of Charlotte, NC passed away August 10, 2022 while under hospice care at Levine and Dickson Hospice House at Southminister, Charlotte, NC.
Mr. Woodruff was born August 5, 1945 in Harnett County, NC to the late James Edward Woodruff, Sr. and Annie Godwin Woodruff. He was raised in Erwin, NC and earned his undergraduate degree in Business from the University of North Carolina at Chapel Hill in 1967. Jim immediately enlisted in the Army and was an Honor Graduate from Army Officer Candidate School in Fort Benning, GA and served as Finance Officer as lst Lieutenant at Fort Stewart/Hunter Army Airfield in Savannah, GA.
Upon discharge from the Army, Jim continued his education and became certified as a CPA and owned his own business in Raleigh for 35 years.
He loved helping people and always said the most rewarding part of his CPA practice was the challenge of helping people solve their problems.
He loved using his CPA firm as a means to minister to others and encourage them through hard times.
After relocating to Charlotte, he and his wife became members of Bethel Presbyterian Church, Clover, SC. He loved and respected his church and was especially pleased when he had an opportunity to tell someone his faith story..."The truth is I once was lost, but now am found and God never let me go."
Jim was introduced to golf in high school. He was amazed with the miles of green grass and remained a dedicated student of the game of over 55 years. He loved spending time with family and friends on the course and respected the history of the game. Jim enjoyed following UNC Athletics and faithfully rooted on the Tar Heels in all sports.
Survivors are his wife of 54 years, Ann Coleman Woodruff; two daughters, Robyn W. Taylor and husband, Jeff, Lisa W. Cosper and husband, Graham; a son, Mark E. Woodruff and wife, Cara; three brothers, one sister and seven grandchildren.
Funeral service was held at 4:30 PM, August 14, 2022 at Bethel Presbyterian Church with the Revs. J. Marcus Van Vlake and Trenton P. Thomas officiating. Interment was in Bethel Church Cemetery.
M. L. Ford Funeral Service was in charge of the arrangements for the Woodruff Family.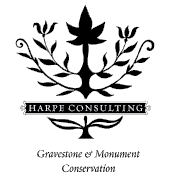 A Harpe Consulting Project