Epitaph:
Arthur Kevin Burton STS2 U S Navy Nov.21, 1959/Jun.29, 2022
Description:
Granite lawn-style military marker flush with the ground
Biography
OBITUARY:
Arthur Kevin Burton, 62, passed away June 29, 2022, at home. He was born November 21, 1959, in Charlotte, North Carolina, to the late Arthur Delano Burton amd Loma Hicks Burton.
He was survived by his wife, Terry McCarter Burton, his daughter, Haley Margaret Burton, and his sister, Becky Burton Love.
A Graveside Service was held at Bethel Church Cemetery, Clover, South Carolina, July 9, 2022, with the Rev. Trenton P. Thomas officiating.
M. L. Ford & Sons Funeral Home was in charge of the arrangements.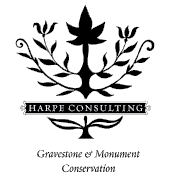 A Harpe Consulting Project