Epitaph:
Terry A. Albert/ Sep. 9, 1949/Mar. 11, 2022
Description:
Granite lawn-style marker flush with ground for Terry A. Albert and Judith M. Albert
Symbols:
Cross on scroll with flowers
Biography
OBITUARY:
Mr. Terry Adam Albert, 72, passed away March 11. 2022.
He was born September 9, 1949, to the late Adam Albert and Emma Ruth Evans Albert.
Terry had a deep love for Christ, his wife, children and grandchildren.
He was a sucessful businessman and enjoyed a full career. Terry was the Sr. Vice President of Sales at American Tobacco. He then became the owner of the Somerstowne Cafe, Somers, New York. After relocating to North Carolina, he became a Regional Manager at Hooters, and remained there until his retirement.
Terry served in the United States Army during the Vietnam War.
One of Terry's most special qualities is that he never met a stranger and could talk to anyone, anywhere, about anything. His life was full to the brim with love, faith, exciting events and fascinating stories.
Terry took extreme delight in his grandchildren and loved to watch the kids play sports, act in plays, open Christmas presents, and rave over the food he made especially for them. The kids will never forget the memories they made together.
He was survived by his loving wife, Judy Albert, two daughters, two sons, ten grandchildren, two sisters, and his two former spouses.
Funeral service was held March 18, 2022, at Redeeming Grace PCA, Lake Wylie, South Carolina. Interment was in Bethel Church Cemetery, Clover, South Carolina.
M. L. Ford & Sons served the Albert family.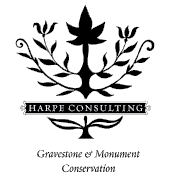 A Harpe Consulting Project