Epitaph:
Gail Dickson Clinton wife if Andrew L. Clinton April 12, 1951 - February 17, 2022
Description:
Granite Lawn-style marker flush with the ground.
Biography
OBITUARY:
Mrs. Gail Dickson Clinton, 70, of Clover, South Carolina, passed away February 17, 2022. She was born April 12, 1951 to James Meek Dickson and Elmina Faulkner Dickson.
Gail was a 1969 graduate of Clover High School and following high school, she completed training in X-ray technology at Charlotte Memorial Hospital, Charlotte, North Carolina. She was employed as an X-ray technican at Charlotte Memorial Hospital. She later joined her husband in running the Clinton Dairy Farm and was the "backbone" of the family business. Gail had a love for flowers and gardening and eventually became co-owner of the Palmetto House Florist and Gifts, Clover, South Carolina.
She made many dear friends through her love of shagging and was a long-time member of the York Shag Club. She was always ready for a beach trip with her friends and family. Gail was a member of Clover ARP Church and had a servant heart.
She was survived by her husband of almost 50 years, Andrew Lee Clinton, Sr., three children, Lee, Garrison, and Jamie; 7 grandchildren, her sister, 2 nieces and a great-nephew.
A Memorial Service was held February 20, 2022 at the Clover ARP Church with the Revs.Mark Miller and Calvin Draffin officiating. A private graveside service was held later at the Bethel Church Cemetery, where her ashes were interred.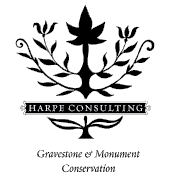 A Harpe Consulting Project