Epitaph:
Joseph William Barnett/Oct. 29, 1942/Sept. 29, 2021
Description:
Polished granite die on base with inscription "Barnett" that serves as a headstone
Biography
OBITUARY:
Joseph William Barnett (Joe), 78,of Greer, South Carolina, formerly of Clover, South Carolina, passed away September 29, 2021 in Greenville, South Carolina.
Joe was born October 29, 1942 in York, South Carolina to the late Thomas Meek and Maude Cox Barnett. He was an US Army Veteran, a graduate of Clemson College and earned his Master's Degree from the University of Kentucky.
He was survived by his wife of 56 years, Joanne Hambright Barnett, two sons, Creed and Quay and their wives,four grandchildren and one sister.
A graveside service was held October 8, 2021 at Bethel Church Cemetery, Clover, South Carolina
with the Rev. Dr. Mark Minnick officiating. The family received friends following the graveside service in Bethel's Family Life Center.
A Life Celebration drop-in was held October 9, 2021 at Mt.Calvary Baptist Church, Greenville, South Carolina.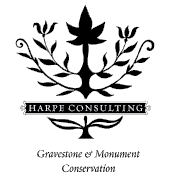 A Harpe Consulting Project