Description:
M.L.Ford temporary funeral marker
Biography
OBITUARY:
Andy Barber McCarter, 86, of Clover, South Carolina passed away Thursday, September 2, 2021 at home.
Andy was born October 23, 1934 in York County, South Carolina to the late Finley Barber and Flossie Sipes McCarter. He was the owner of McCarter's Barber Shop, Clover, South Carolina for 52 years and was in the Clover National Guard for 6 years.
Survivors are his wife of 65 years, Joy Ballard McCarter, two daughters, two sisters and two brothers.. He is also survived by 5 grandchildren and 8 great-grandchildren.
A graveside service was held September 4, 2021 at Bethel Church Cemetery, Clover, South Carolina with Rev. J. Marcus Van Vlake officiating.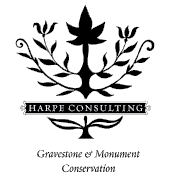 A Harpe Consulting Project