Description:
M.L. Ford Funeral Marker
Biography
OBITUARY:
Carl Lee McJunkins, Sr., 91, of Lake Wylie, SC, passed away peacefully at CaroMont Regional Medical Center on June 10, 2021.
Mr. McJunkins was born June 16, 1929 in Belmont, NC to the late Joseph and Florine W. Featherstone McJunkins.He was also preceded in death by his wife, Helen Brandon McJunkins.
He is survived by his daughter, Susan M. Hoover, four grandchildren, and three great-grandchildren.
The funeral was held June 13, 2021 at Bethel Baptist Church, Lake Wylie, SC, with the Rev. Steve Kirby officiating. Interment was in Bethel Church Cemetery, Clover, SC.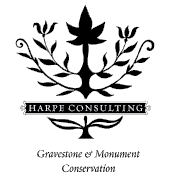 A Harpe Consulting Project