Epitaph:
Marcia Conant Trevino Beloved May 30, 1947 April 25, 2021
Description:
Plaque attached to slab of marble quarried in Marble Falls, Texas
Symbols:
Cross between dates
Biography
OBITUARY:
Mrs. Joy Marcia Conant Trevino, age 73, of Clover, SC, passed away at her home on the morning of April 25, 2021.
She was born at the Walter Reed National Miltary Medical Center to the late Colonel Frank Donald Conant, Jr. and Joy Hawkins Conant.
Marcia was an "Army Brat", who spent her entire youth and early adulthood moving around the country and overseas.She'd lived in Germany, Virginia, Maryland, Kansas, California, New Mexico, Alabama, Texas and Georgia, before finally coming to South Carolina. She met her husband while visiting her Dad at the Fort Hood Army post in Texas.
They married immediately upon his return from Vietnam in 1969, and then she finished her undergraduate degree at Virginia Tech. They settled for good in the Lake Wylie/Clover area with their three children in the late 1980s, finding an extended family among the Bethel Church congregation, where she was very active. Wherever she was living, she loved visiting family, reading (especially mysteries) and regular trips to the beach.
In addition to her parents, she was preceded in death by her sister, Joy Susan C. Campbell. Survivors are her husband of 51 years, Ruben Edward Trevino, a daughter, Anita J. Trevino, sons, Thedore Matthew Trevino (Pauline), and Timothy Edward Trevino, sister, Donna C. Burke (Mike) and three grandchildren.
Funeral service was held May 1, 2021, at Bethel Presbyterian Church, Clover, SC, with Rev. J. Marcus Van Vlake officiating. A private burial was held in the Bethel Church Cemetery.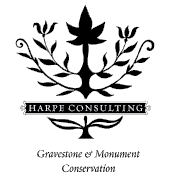 A Harpe Consulting Project