Epitaph:
Robert L. Burgin, Jr./SMSGT US Air Force/Oct. 11, 1939 Mar. 15, 2021
Description:
Granite lawn-style marker flush with the ground with Burgin for family name. Also, granite-style marker flush with ground that serves as a foot stone for Robert L. Burgin, Jr.
Biography
OBITUARY:
Robert Logan (Robbie) Burgin, Jr., 81, of Lake Wylie, SC passed away March 15, 2021 at the Wayne T. Patrick Hospice House, Rock Hill, SC.
Mr. Burgin was born October 11, 1939 in Gastonia, NC to the late Robert Logan Burgin, Sr. and Gertrude Helms Burgin. He was a member of Redeeming Grace PCA, Lake Wylie, SC.
SNSgt Burgin retired from the NC Air National Guard as an engine shop supervisor where he served from 1961 to 1999. He loved his family, friends, NCANG family, his church family, where he was the "sound man", fishing, music, the beach and especially his precious granddaughter, GB.
Survivors are his wife, Kitty Burgin, two daughters, a granddaughter, and a special friend.
A funeral service was held March 20, 2021 at Redeeming Grace PCA conducted by Revs. Aaron Morgan and Alan Wiley. Interment was at Bethel PCA Cemetery, Clover, SC.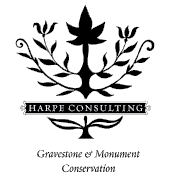 A Harpe Consulting Project