Epitaph:
Mildred Katherine April 16, 2020 - Jan. 26, 2021, I Will Give Thanks To The Lord With My Whole Heart
Description:
Mauve granite marker flat in the ground
Symbols:
Hearts on each side with a vase holder in the middle
Biography
OBITUARY:
Precious little Mildred Katherine Brackett (Millie Kate) passed away January 26, 2021 at Levine Children's Hospital, Charlotte, North Carolina. She was born at Carolina's Medical Center, Charlote, North Carolina on April 16, 2020 to Brett Chandler Brackett and Stacie Marie Boggs Brackett.
Millie Kate fought a long and hard battle with Congenital Heart Disease for her nine short months on this earth. She was loved and cared for by countless doctors and nurses at Levine in Charlotte and her "home cardiologist" at Prisma Health in Greenville, South Carolina.
In addition to her parents, Millie Kate is survived by her grandparents, Knox and Judy Boggs of Easley, South Carolina and Keith and Shirley Brackett of Clover, South Carolina and several aunts, uncles and cousins.
Her funeral service was held February 1, 2021 at Christ Community Church, Simpsonville, South Carolina officiated by Rev. Paul Sanders and Rev. J. Marcus Van Vlake.A private family burial followed at Bethel Church Cemetery, Clover, South Carolina.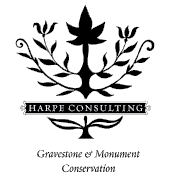 A Harpe Consulting Project