Description:
M.L.Ford Funeral Marker
Biography
OBITUARY:
Mr. Robert "Bob" Melvin Ferster, Jr., 80, of Clover, South Carolina passed away Sunday, November 1, 2020 at Piedmont Medical Center, Rock Hill, South Carolina.
Bob was born February 9, 1940 in Juniata, PA to the late Robert Melvin Ferster, Sr.and Stella Alberta Barner Ferster.
Bob recognized his need for the Savior and placed his hope in Christ at the age of 12. He never looked back in his walk with Christ and busied himself in ministry, whether professional or private for the remainder of his life. He attended Piedmont Baptist College, Winston Salem, North Carolina. He was a member of Bethel Presbyterian Church, Clover, South Carolina at the time of his death.
He loved working with his hands and building, skills that he used to benefit family and friends throughout the years. He designed and built his home in South Carolina and loved working on the land around it.
He was survived by his wife, Linda Baker Ferster, one daughter, three sons, one brother and many grandchildren and great grandchildren.
Funeral service was Friday, November 6, 2020 at Bethel Presbyterian Church, Clover, South Carolina with interment in the Bethel Church Cemetery. Rev. J. Marcus Van Vlake officiated.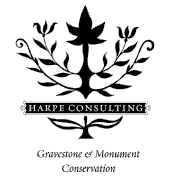 A Harpe Consulting Project