Description:
Bratton Funeral Home marker
Biography
OBITUARY:
Gordon L. Stanley, Jr., 82, Charlotte, North Carolina, passed away September 28, 2020 at his residence.
He was born February 8, 1938 in Danvers, Massachusetts to the late Gordon Lambert Stanley, Sr. and Clara McFarland Stanley. He was a member of Cook's Memorial Presbyterian Church, Chalotte, North Carolina. His passion was the Gideon Ministry..putting the word of God in people's hands. Mr. Stanley was a church Elder, Sunday School teacher, President of the Men of the Church, received the Lifetime Member Award, American Red Cross, President of Boy's Club of America of Augusta, Georgia, President of Junior Achievement of Augusta, Georgia and played in the 1960 Tangerine Bowl. His favorite past times were football, baseball, reading and especially spending precious time with his family.
He was preceded in death by his wife, Nancy Youngblood Stanley, of 61 years, three brothers and a granddaughter.
He was survived by three sons, four brothers, one sister and numerous grandchildren and great-grandchildren.
A graveside service and interment were held October 2, 2020 at Bethel Presbyterian Church Cemetery, Clover, South Carolina, with Rev. Jason Bryant officiating.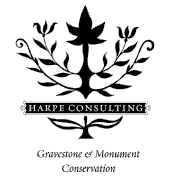 A Harpe Consulting Project