Epitaph:
Nancy Youngblood Stanley Jan 31, 1939-Aug 29, 2020
Description:
Granite dye on base with the inscription "Stanley" that serves as a headstone for Gordon and Nancy Stanley.
Symbols:
Scroll with last name Stanley in center, also flowers at top corners.
Biography
OBITUARY:
Nancy Youngblood Stanley, 81, of Charlotte, North Carolina passed away August 29, 2020 at Accordius Health, Gastonia, North Carolina.
Nancy was born January 31, 1939 in York County, South Carolina to the late Robert Lee Youngblood, Sr. and Marion Harper Youngblood. She was a member of Cook's Memorial Church, Charlotte, North Carolina. Her passion was reading, needlework and her family. Her ability to show kindness and generosity made everyone's life a little brighter, especially her family.
She was survived by her husband of 61 years, Gordon Stanley, Jr., three sons, a brother, six grandchildren, four great grandchildren and a close family friend.
In addition to her parents, Nancy was preceded in death by a sister and a granddaughter.
A graveside service was held September 2, 2020 at Bethel Church Cemetery, Clover, South Carolina with Rev. Jason Bryant officiating. Interment was in the church cemetery.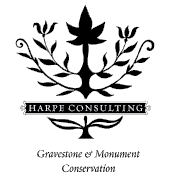 A Harpe Consulting Project