Description:
Granite die on base with inscription - Robertson
Biography
OBITUARY:
James "Jay" Ervin Robertson, 68, of Clover, South Carolina, passed away July 30, 2020 at home. He was born September 11, 1951 in Charlotte, North Carolina to the late Richard Ervin Robertson and Hilda Sager Robertson.
Jay was a member of Redeeming Grace PCA, Lake Wylie, South Carolina and enjoyed his time singing in the church choir.
As a child he spent his time with his father and his brother, Bill, enjoying the great outdoors and life on Lake Wylie. His love for music and history was evident in the stories he would share and the songs he would sing.
Survivors include two daughters, a brother, a number of grandchildren, and other relatives.
A Graveside Service was held August 9, 2020 at Bethel Church Cemetery with Rev. Aaron Morgan officiating. Interment was in the cemetery.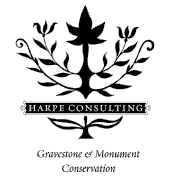 A Harpe Consulting Project