Epitaph:
Candler Carithers Harper YN3 US Navy October 10, 1939-August 6, 2020
Description:
Granite lawn style marker flush with ground.
Biography
OBITUARY:
Candler Carithers "Buddy" Harper, age 80, of Lake Wylie, South Carolina, passed away at home August 6, 2020.
"Buddy" was born October 10, 1939 to the late Ralph Bigger Harper, Sr. and Kathleen Carithers Harper. He was a US Navy Veteran and a member and Elder of Redeeming Grace PCA Church. Lake Wylie, South Carolina. He was employed with Westinghouse, Charlotte, North Carolina and A & E, Inc., Mt. Holly, North Carolina.
Survivors included his wife of 47 years, Elizabeth Anne Glenn Harper, a daughter, DeAnna S. Harper and a son, David G. Harper. Also, surviving were three sisters. In addition to his parents, he was preceded in death by a brother and a sister.
A Graveside Service was held August 13, 2020
with the Revs. Aaron Morgan and Alan Wiley officiating. Interment was in Bethel Church Cemetery.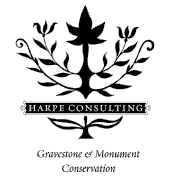 A Harpe Consulting Project