Epitaph:
John VII - July 15, 1950-Jan. 26, 2020 What will survive of us is love.
Description:
Granite lawn style marker flush with ground that serves as headstone.
Symbols:
Small Cross above names. Tree in center of marker.
By the whispering shady trees, I will find my sanctuary in the Lord.
Biography
OBITUARY:
John McDowell, VII, 69, passed away January 26, 2020 in Charlotte, North Carolina. John was born July 15, 1950 in Charlotte to the late John and Betsy McDowell. He was raised in Charlotte and grew up on the family farm in the Steele Creek Community. He loved God, family, hard work and farming. He loved to be outside and busy.
John was a life long member of Steele Creek Presbyterian Church. He served as a Deacon and Sunday School teacher. He chaired and served on the Building and Grounds Committee and the Cemetery Committee. In 2019, John and his wife joined a new church family at Bethel Presbyterian Church in Clover, South Carolina.
He was married for 37 years to Debbie Gibson McDowell and they were blessed with two wonderful daughters. John was a loving, fun father and role model. He loved his family. John instilled the importance of God and faith to them. He was a good friend to many. You could always count on him for help. He owned and operated McDowell Landscaping for 38 years.
John leaves behind his wife, Debbie; two daughters, Megan and husband, Mac Winget, and Abby and husband, Thomas Chidester; one son, John McDowell and wife, Julie; six precious grandchildren, Mary, Ella, Wyatt, Thomas, Jaycee and John Paul; his much loved brother, Robby and wife, Robin McDowell; and other loved family members.
Burial was in Bethel Church Cemetery, Clover, South Carolina.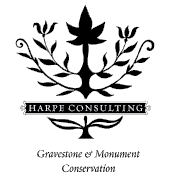 A Harpe Consulting Project