Epitaph:
George David Snead/SP5/US Army/Vietnam/Apr 13 1946 Apr 5 2019/ 101ST ABN
Description:
Bronze Military Marker on polished granite flush with the ground that serves as the foot stone.
Biography
OBITUARY:
George David Snead, 72, of Clover, South Carolina, passed away April 5, 2019 at home.
Mr. Snead was born April 13, 1946 in Callison, South Carolina to the late Ervin W. and Rachel Kiser Snead. He was a Vietnam Veteran and retired from Consolidated Freight.
Graveside service was held April 9, 2019 at Bethel Presbyterian Church Cemetery, Clover, South Carolina.
Survivors include his wife, Nancy Jane Adkins Snead; a daughter, Kimberly; a son, Patrick; a sister; a brother ; four grandchildren and one great grandchild.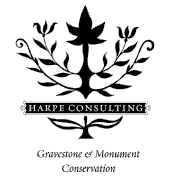 A Harpe Consulting Project