Epitaph:
Falls/Frank Carroll Falls, Jr/July 8, 1943/April 19,2019
Description:
Polished Granite die on base with inscription "Falls" that serves as a headstone.
Biography
OBITUARY:
Frank Carroll Falls, Jr. passed from this life to eternal life at his home on Friday, April 19, 2019.
Frank was born July 8, 1943 to thr late Carroll and Jennie Falls of Bethany. Frank was preceded in death by his parents and sister, Bonnie McElveen. He is survived by his wife of 53 years, Marianne; son Travis Falls of Charlotte NC; and daughter Leigh (Paul) Mehring of Elgin, SC. He is also survived by brothers, Tom (Brenda) Falls and Larry (Ann) Falls and many beloved nieces and nephews.
Frank was a graduate of Clover High School and Clemson University. He served in the SC National Guard. He worked at M. Lowenstein, Rock Hill, SC before opening a Nationwide Insurance Agency in Clover, SC and serving his clients and community well until his retirement in 2012.
Frank served for many years on the Clover School District Board of Directors and was Chairman of the Board for a time. He also served on the York County Hall of Fame Board.
Frank became an active member of Bethel PCA after he and Marianne were married. He was a faithful member of the choir and served as a Deacon and an Elder for many years.
His children were the love of his life as was golfing with his buddies at Spring Lake and cheering the Clemson Tigers on to many victories at Death Valley.
Funeral service was held Monday, April 22, 2019 at Bethel Presbyterian Church, Clover, SC with Rev. J. Marcus Van Vlake officiating. Interment was in Bethel Church Cemetery.
Frank's goal mirrored that of Paul's in 2 Timothy 4:7: Frank did fight a good fight, and now he has finished the race and by God's grace, he kept the faith.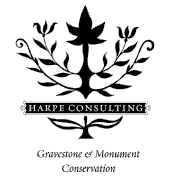 A Harpe Consulting Project