Epitaph:
Jace Marshall Pursley Mar. 23, 2018/May 6, 2018 "Too Beautiful For Earth"
Description:
Dark Granite lawn-style marker flush with the ground
Symbols:
Two footprints on top left and photo of Jace on top right
Biography
OBITUARY.............
Infant, Jace Marshall Pursley, passed away May 6, 2018 at Palmetto Health Richland, Columbia, SC.
A graveside service was held May 10, 2018 at Bethel Church Cemetery, Clover, SC with Rev. Greg Marshall officiating.
Survivors include parents, Holly Tata and Justin Pursley, paternal grandparents, Lindsay Pursley, Beth Pursley, and Gordon Gates, maternal grandparents, Pamela Hunter and Bruce Tata and great grand-mother, Catherine Pursley.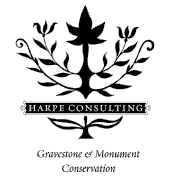 A Harpe Consulting Project