Epitaph:
Roth/Soli Deo Gloria/Wolfgang D.Roth Nov. 28,1943/ Bette J.Roth Apr.3, 1946
Description:
Granite die on base with the inscription "Roth"
Biography
OBITUARY........
Wolfgang Dieter Roth, 75, went home to be with the Lord January 24, 2019. Wolfgang was the principal second violinist with the Charlotte Symphony Orchestra, in which he played from 1971-2011. He was an Elder, Choir director, and Mission's Committee member at Redeeming Grace, PCA.
A Memorial service was held at Redeeming Grace, PCA January 27, 2019. A graveside burial was held at Bethel Church Cemetery.
Mr. Roth was survived by his wife, Bette Roth, one son , one daughter and eight grandchildren.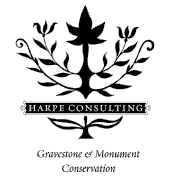 A Harpe Consulting Project