Epitaph:
Floyd Donald McCarter, Sr. "Duke" /Sept 29, 1937 Mar 5, 2018
Description:
Granite lawn-style marker flush with the ground
Biography
OBITUARY.....
Floyd Donald "Duke" McCarter, Sr.,80, passed away March 5, 2018.
Funeral service was held March 8, 2018 at Bethel Presbyterian Church with the Revs. J. Marcus Van Vlake and W. Gregory Marshall officiating. Interment was in Bethel Church Cemetery.
Mr. McCarter was born September 29, 1937 in York County, SC to the late Barber Finley and Flossie Sipe McCarter. He was a Deacon at Bethel Presbyterian Church for over 40 years and at the time of his death was Deacon Emeritus. He was a faithful member of Bethel Presbyterian Chuch and loved playing on the church softball team. "Duke" was a barber at McCarter's Barber Shop in Clover, SC for 53 years.
Survivors included his wife of 60 years, Maxie Stewart McCarter. a son, Floyd Donald McCarter, Jr., 3 sisters, 3 brothers, and 4 grandchildren. He was preceded in death by a son, Randy B. McCarter, 2 sisters and 3 brothers.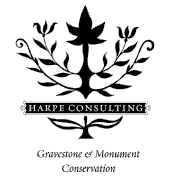 A Harpe Consulting Project