Epitaph:
Richard Ervin Robertson/US Navy/Apr 16 1919/ Mar 20 2012
Description:
Granite lawn style marker flush with ground
Biography
OBITUARY:
Richard Ervin Robertson, 92, of Lake Wylie, South Carolina died March 20, 2012 at his home.
Mr. Robertson was born April 16, 1919 in Rock Hill, South Carolina. He graduated from Erskine College in 1942 with a Bachelor of Arts Degree. He was a star athlete, lettering all three years in baseball and football. He joined the US Navy in 1942 serving on the USS Gilmore. After retiring in 1945 with the rank of Lieutenant, he moved to Charlotte, North Carolina with his wife, Hilda Sager Robertson, who died in 2008. He worked as a sporting goods buyer and marketing manager for 30 years. After retiring from that job, he and his wife moved to his beloved waterfront home in River Hills Plantation on Lake Wylie, South Carolina, where he lived for the last 40 years of his life. He was an avid outdoorsman and was very involved with his church and loved his entire church community.
Funeral service was held March 23, 2012 at Scherer Memorial Presbyterian Church, Lake Wylie, South Carolina with Rev. Rick Lindsay officiating. Interment was in Bethel Church Cemetery, Clover, South Carolina.
Survivors included two sons, one sister and several grandchildren and great grandchildren.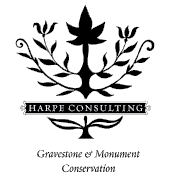 A Harpe Consulting Project