Epitaph:
Hazel Lynn Clinton Sims/wife of Algie Wright Sims, Jr./Apr 13 1923 Oct 12 2016
Description:
.Granite lawn style marker flush with the ground
Biography
OBITUARY.....
Hazel Clinton Sims, 93, passed away October 12, 2016 at White Oak Manor, York, SC.
Funeral service was held Sunday afternoon, October 16, 2016 at Bethel Presbyterian Church with Rev. J. Marcus Van Vlake officiating. Interment was in the Bethel Church Cemetery.
Mrs. Sims was born April 13, 1923 in York County, SC to the late Robert Oscar and Hattie Lynn Campbell Clinton. She was the widow of Algie Wright Sims, Jr. and a lifelong member of Bethel Presbyterian Church where she was baptized and married.
She was survived by sons, Algie W. Sims, III and David C. Sims. Also surviving are a number of grandchildren, great-grandchildren, nephews and nieces.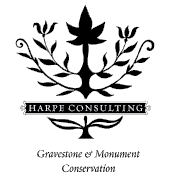 A Harpe Consulting Project