Epitaph:
LOMA HICKS BURTON/Mother/JULY 13, 1938/JAN. 11, 2017
Description:
Granite lawn-style marker .
Biography
OBITUARY............
Loma Renise Hicks Burton, 78, passed away January 11, 2017 at Piedmont Medical Center, Rock Hill, SC.
Mrs. Burton was born July 13, 1938 in Banner Elk, NC to the late General Captain and Viola Stines Hicks.
Graveside service was held January 21, 2017 at Bethel Presbyterian Church Cemetery with Rev. J. Marcus Van Vlake officiating.
Survivors were a daughter, Becky B. Love of Boone, NC and a son, Kevin Burton of Clover, SC.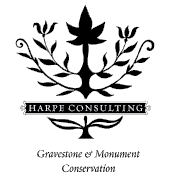 A Harpe Consulting Project