Epitaph:
[Cross]/GEORGE ROBERT CURRENCE/US NAVY/KOREA/JAN 14 1931 OCT 11 2015
Description:
Granite lawn-style marker flush with the ground with a granite die on base with the inscription "CURRENCE" that serves as the headstone for this family plot.
Biography
OBITUARY:
George Robert "Hank" Currence passed away October 11, 2015 after a brief illness. He was born on January 14, 1931 in Gastonia, North Carolina to the late R. Carl and Margaret Bowles Currence.
Mr. Currence was a life long member of the First
Presbyterian Church, Gastonia, where he taught
Sunday School, ushered regularly, and was a faithful member of the Henderlite Sunday School Class.
Hank served the Gaston County Community for many years in various Civic Organizations. He also served his country during the Korean conflict in the United States Navy.
He was an avid hunter, fisherman and golfer. Mr. Currence was an excellant cook and also enjoyed studying his Bible and reading.
Mr. Currence was survived by three children and the mother of his children, Katherine Theodore Currence. He was also survived by five grand-
children.
A private family burial was held October 14, 2015 at Bethel Church Cemetery, Clover, South Carolina followed by a memorial service at First Presbyterian Church, Gastonia, North Carolina with Rev. Dr. John L. Frye, Jr., Rev. Lauren Vanacore and Pastor John H. Stanley officiating.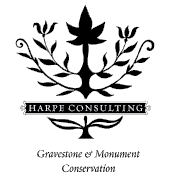 A Harpe Consulting Project