Epitaph:
[Cross] PAUL ARTHUR TILLER JR/SP5 US ARMY/JUN 23 1941 JUL 30 2015
Description:
Granite lawn-style marker flush with the ground.
Biography
SP5 US ARMY
OBITUARY:
Paul Arthur Tiller, Jr., 74, of Lake Wylie, South Carolina died July 30, 2015 at his home.
Mr. Tiller was born June 23, 1941 in York County, South Carolina to the late Paul Arthur Tiller, Sr. and Catherine Jones Tiller. In addition to his parents, he was preceded in death by a sister, Louise Armstrong, and a grandson, Matthew James Tiller.
Mr. Tiller was a US Army Veteran, having served in Korea. He was a member and Past Master of Alpine Lodge # 208.
Funeral service was held August 2, 2015 at Scherer Memorial Presbyterian Church, Lake Wylie, South Carolina with the Rev. Alan Wylie officiating. Interment was in Bethel Church Cemetery with Masonic Rites.
Survivors include his wife, Virginia Harper Tiller; two daughters and one son. Also, surviving were two sisters; seven grandchilden and five great grandchildren.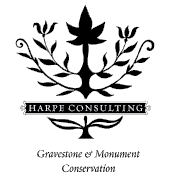 A Harpe Consulting Project