Epitaph:
LOVING MOTHER/FRANCES REBECCA/TILLER HARPER/NOV. 27, 1934 - DEC. 29, 2015

An engraved heart and rose in the upper left corner has the inscription: "FOREVER/IN OUR/HEARTS".
Description:
Granite lawn-style marker flush with the ground in the Harper plot with Ralph Bigger Harper, Jr.
Biography
OBITUARY:
Frances Rebecca Tiller Harper, 81, of Lake Wylie, South Carolina passed away December 29, 2015 at home.
She was born November 27, 1934 to the late Paul Arthur Tiller, Sr. and Catherine Jones Tiller.
Mrs. Harper worked at American Trust, Charlotte, North Carolina and retired after 20 years. She was a member of Scherer Memorial Presbyterian Church, Lake Wylie, South Carolina and was Social Chairperson and was also Chairperson of various committees at Scherer Church.
Funeral service was held January 1, 2016 at Scherer Memorial Presbyterian Church withh Rev. Aaron Morgan officiating. Interment was in Bethel Church Cemetery, Clover, South Carolina.
In addition to her parents, she was preceded in death by her husband, Ralph B. Harper, Jr. Survivors include two daughters, one son, one sister, four grandchildren and one great granddaughter.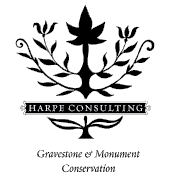 A Harpe Consulting Project