Epitaph:
HARPER/THOMAS "RED"/1951 - 2014/You Left Footprints on/Our Hearts...
Description:
Granite die on base with granite urns flanking the die.
Symbols:
Clemson Tiger logo.
Biography
OBITUARY:
Tommy "Red" Harper, 63, of York, South Carolina
died August 1, 2014 at his home.
Tommy was the son of the late Robert Gordon Harper and Mary Elizabeth Shillinglaw Harper. He was a member of Tirzah Presbyterian Church, York, South Carolina. He is survived by his wife, Karen L. Harper, two daughters, one son and several siblings.
Funeral service was held August 4, 2014 at Tirzah Presbyterian Church with Rev. Richard Carr officiating. Interment was in Bethel Church Cemetery, Clover, South Carolina.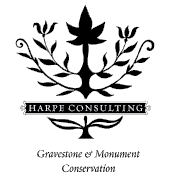 A Harpe Consulting Project