Epitaph:
LOIS HARPER/APR 27, 1924/MAY 17, 2014
Description:
Granite lawn-style marker flush with the ground with the inscription "ALEXANDER" for Lewis Jackson, Lois Harper Alexander, and Mark Everett Alexander.
Biography
OBITUARY:
Lois Harper Alexander, 90, of Lake Wylie, South Carolina died May 17, 2014 surrounded by her family.
She was born April 27, 1924 in York County, South Carolina to the late Paul Campbell and Mary Roberta Harper. She graduated from Presbyterian Hospital's Nursing School as a Registered Nurse and worked there until she became a full time mother. Mrs. Alexander was preceded in death by her husband, Lewis Jackson Alexander, and a son, Mark Everette Alexander.
Graveside service was held May 19, 2014 at Bethel Presbyterian Church Cemetery, Clover, South Carolina with Kevin Gray officiating.
Survivors include two daughters, three sons, a sister, a brother, eleven grandchildren and nine great grandchildren.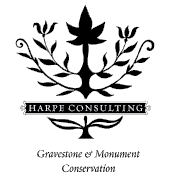 A Harpe Consulting Project