Epitaph:
HELGA A LONG/SCHNALL/MAR 7 1939
Description:
Granite lawn-style marker flush with the ground that has bronze plaques for Hobart H. Long and Helga A. Schnall Long.
Biography
OBITUARY:
Mrs. Helga Agathe Schnall Long, 83, of Clover, South Carolina, passed away November 6, 2022, at home.
Mrs. Long was born March 7. 1939, in Heroldsberg, Germany, to the late Friedrich and Anna Oeferie Schnall. She was the widow of Hobert H. Long.
A graveside service was held November 15, 2022, at Bethel Church Cemetery, Clover, South Carolina, with Rev. J. Marcus Van Vlake, officiating.
Survivors are one daughter, Sylvia L. Price, one son, David Long, and three grandchildren. Mrs. Long was preceded in death by a granddaughter, Anna E. Long.
M. L. Ford and Sons Funeral Service assisted the Long Family.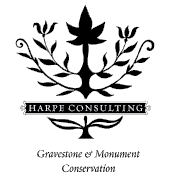 A Harpe Consulting Project