Epitaph:
MOTHER/HILDEGARD FOREMAN/MAY 12, 1935
Description:
Granite marker with two granite dies flanking a granite pedestal surmounted by an urn for both Hildegard Foreman and her daughter Monika I. Hughes.
Symbols:
Praying hands and crosses.
Biography
OBITUARY:
Ms. Hildegard Ann Kathe (Vollmer) Foreman, 86, of Clover, South Carolina, passed away February 12, 2022 at the Testa Family Hospice House, Kings Mountain, North Carolina.
Ms. Foreman was born May 12, 1935 in Berlin, Germany to the late Bruno Paul Vollmer and Irmgard Anna Meta Grobkopf. She was also preceded in death by her daughter, Monica F. Hughes.
Survivors are her nephew, Andreas Bravos, of Washington, DC and friends, Jeffrey S. and Elizabeth Rohrer of York, South Carolina.
A graveside service was held February 19, 2022 at Bethel Church Cemetery, Clover, South Carolina with Rev. Calvin Draffin officiating.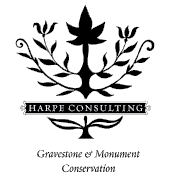 A Harpe Consulting Project