Epitaph:
HARPER/RICHARD CLAIR/FEB. 6, 1916/DEC. 23, 2010
Description:
Granite die on base with inscription "HARPER" that he shares with Janie Winget Harper.
Biography
OBITUARY:
Richard Clair Harper, Sr., 94, of Tirzah, South Carolina, died December 23, 2010 at his home. He was survived by his wife, Janie Winget Harper, of 58 years. The funeral was held December 27, 2010 at Tirzah Presbyterian Church with Rev. Bill Johnson officiating. Interment was in Bethel Church Cemetery, Clover, South Carolina.
Bratton Funeral Home served the Harper family.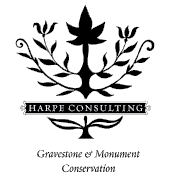 A Harpe Consulting Project