Epitaph:
HAMMONDS/CHARLES W./FEB. 9, 1927/NOV. 19, 2010
Description:
Granite plaque marker on a granite base with the inscription "HAMMONDS" for Charles and Elizabeth Hammonds.
Symbols:
Flowers and praying hands.
Biography
OBITUARY:
Charles William Hammonds, 83, of Clover, South Carolina died November 19, 2010 at his home.
Mr. Hammonds was born February 9, 1927 in Elbert County, Georgia to the late Lloyd Estee and Ruth Johnson Hammonds. In addition to his parents, he was preceded in death by a son, Charles Michael Hammonds. Mr. Hammonds was President of Clover Glass and was a Veteran of the US Army.
The funeral was held November 22, 2010 at M.L. Ford & Sons Funeral Home, Clover, South Carolina and was conducted by the Rev. Tony Caruso and Mr. Allen Biggers. Interment was in the Bethel Church Cemetery.
Survivors include his wife, Elizabeth Knight Hammonds, two sons, two sisters and three grandchildren.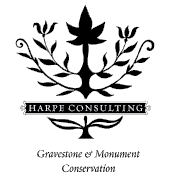 A Harpe Consulting Project