Epitaph:
HOVIS/MIRIAM HUTCHINSON/OCT. 23, 1931
Description:
Granite die on base with the inscription "HOVIS" for John and Miriam Hovis.
Biography
OBITUARY:
Miriam Christine Hutchinson Hovis, 91, died peacefully on December 7, 2022 in Murrells Inlet, South Carolina. Formerly of Clover, South Carolina, she was born October 23, 1931 to the late George Layton Hutchinson and Helen Valva Gerrald Hutchinson of Nichols, South Carolina.
Miriam grew up on a farm in a close knit family and was the fifth of eight children. She was the family historian, organized reunions and collected written memories from each of her siblings. She was always a joy to be around and so much fun. Her nieces and nephews have many fond memories of her encouraging family members to sing and dance. Miriam loved poetry and began writing poems in her 70's.
She worked as a receptionist at Edgecomb Steel Company, Charlotte, North Carolina for 21 years and retired from Home Insurance Company, Charlotte, North Carolina after 17 years.
While still living in Clover, Miriam was a faithful member of Bethel Presbyterian Church.
She is preceded in death by her husband, John Jefferson Hovis, and six siblings.
She is survived by her sister, Rebecca Taylor, her niece, Linda Stiwalt, great nephews, Adam and Mark Stiwalt, as well as numerous nieces and nephews.
Her funeral was held December 12, 2022, at Bethel Presbyterian Church, Clover, South Carolina, with Rev. J. Marcus Van Vlake, officiating, followed by burial in Bethel Church Cemetery.
M. L. Ford & Sons served the Hovis family.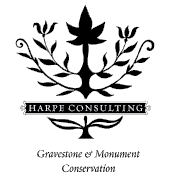 A Harpe Consulting Project