Epitaph:
HOVIS/JOHN JEFFERSON/JAN. 24, 1929/Oct. 16, 2018
Description:
Granite die on base with the inscription "HOVIS" for John and Miriam Hovis.
Biography
OBITUARY:
John Jefferson Hovis, 89, formerly of Clover, SC, passed away Tuesday, October 16, 2018 at Westminster, Rock Hill, SC.
Funeral services were held at 11:00 AM Monday, October 22, 2018 at Bethel Presbyterian Church with the Rev. Marcus Van Vlake officiating. Interment was in the church cemetery. The family received friends following the sevice.
Mr. Hovis was born January 24, 1929 in Lincoln County, NC to the late John Isaac and Lillian Settlemyre Hovis. He was the owner of Hovis Auto Parts and Hardware in Waxhaw, NC for many years.
He was preceded in death by a brother, Robert Hovis, and sisters, Gertrude Talbert and Sarah Ann McDaniel.
Survivors are his wife, Miriam Hutchinson Hovis, and niece, Linda Stiwalt.
M. L. Ford & Sons Funeral Home, Clover, SC served the family of Mr. Hovis.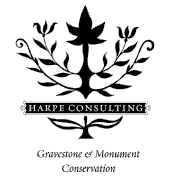 A Harpe Consulting Project