Epitaph:
DAVIS/MAE M./APR. 10, 1929/MAR. 7, 2013
Description:
Granite die on base with inscription "DAVIS" for Floyd M. Davis, Jr. and Mae M. Davis.
Biography
OBITUARY......
Mae Moss Davis, 83, died March 7, 2013 at White Oak Manor, York, SC. She was born April 10, 1929 to the late Tom and Margaret Davidson Moss. She was member of Bethel Presbyterian Church, Clover, SC. She graduated from Clover High School.
A graveside service and burial was held at Bethel Church Cemetery March 9, 2013 with Rev. John A. Gess officiating.
Survivors were her sons, Johnny L. Funderburk and Floyd R. Neal, two granddaughters and two great-granddaughters.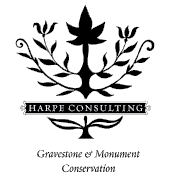 A Harpe Consulting Project