Epitaph:
Robert Campbell Barnett, Jr./January 10, 1945/July 6, 2015
Description:
Granite lawn-style marker flush with the ground.
Biography
OBITUARY......
Robert Campbell (Bob) Barnett, Jr.,70, died July 6, 2015 at Carolinas Medical Center, Charlotte, NC.
Mr. Barnett was born January 10, 1945 in Shelby, NC to the late Robert Campbell Barnett, Sr. and Cornelia Sparks Barnett. He was a 1963 graduate of Shelby High School and attended Gardner Webb University. Mr. Barnett had been a member of Bethel Presbyterian Church, Clover, SC. He was very active in the Bethel Cemetery Association and served as President at one time. After moving out of the area he became an active member of Myers Park Presbyterian, Charlotte, NC where he was a Stephen's Minister. Upon his death he was a member of Bethel Presbyterian Church. He served as Vice President at Barclays Bank, Charlotte, NC.
Funeral service was held at Bethel Presbyterian Church. Interment was in the Bethel Church Cemetery.
Survivors were a daughter and a son, four grandchildren and one sister.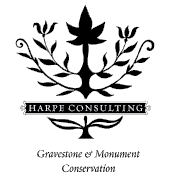 A Harpe Consulting Project