Epitaph:
ALEX JAMES/APR. 2, 1917/JAN. 10, 2013
Description:
Granite lawn-style marker flush with ground for Mary Elizabeth Neel Fewell, Alex James Fewell, and an infant daughter who died on February 3, 1950. Infant is not buried at Bethel.
Biography
OBITUARY......
Alex James Fewell. 95, died January 10, 2013 at The Neighborhood, Loudon, TN. Mr. Fewell was born April 2, 1917 in York, SC to the late Alexander Stephenson Fewell amd Rebecca Janette Shillinglaw Fewell. He was the widower of Mary Elizabeth Neel "Dutch" Fewell and was preceded in death by a granddaughter, Jennifer Dale Nivens.
Mr. Fewell was a World War II Navy Veteran. He and his wife owned and operated a turkey farm in the Bethel Community for many years. Alex and Dutch received several awards during their farming career, including the Master Farm Family Award by the Progressive Farmer and SC Agricultural Extension Service for Notable Accomplishments in Farming, Homemaking and Citizenship in 1963. He was a past member, Deacon and Elder of Union Presbyterian Church, Gastonia, NC and a member of Bethel Presbyterian Church, Clover, SC.
A graveside and burial service was held January 14, 2013 at Bethel Church Cemetery with Rev. John A. Gess officiating.
Survivors included two daughters, five grandchildren and several great-grandchildren.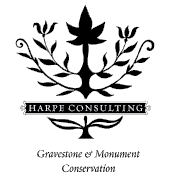 A Harpe Consulting Project