Epitaph:
BARNETT/CHARLOTTE W./JAN. 22, 1923
Description:
Granite die on base shared by James C. and Charlotte W. Barnett that serves as a headstone for this family plot.
Biography
OBITUARY.........
Charlotte Westmoreland Barnett, 91, went home to be with the Lord peacefully December 25, 2014 at the Heritage Home of Florence, SC. She was born January 22, 1923 in Clover, SC to the late Douglas Alvastroth and Edna Worthington Eaker Westmoreland.
Charlotte was a devoted and loving wife, mother, grandmother, and friend. Her happiest times were those spent with her family and those serving her church. Her everyday life was a strong testimony to her faith in her Lord Jesus Christ. Until her failing health, she was an active member of Bethel Presbyterian Church, Clover, SC, where over the years she served in many capacities, including Sunday School Teacher, Women in the Church President, and Building Committee member. She had a special place in her heart for the Missions of her church.
From 1961-972, she was manager and buyer for Smith's Women's Apparel, making it into a very successful business. Later she made a very positive impact on many children in the Clover Elementary Schools in the reading resource department until her retirement in 1978.
A memorial service to celebrate Charlotte's life was held December 27, 2014 at Bethel Presbyterian Church with Rev. John A. Gess officiating. A private burial was held prior to the service in Bethel Church Cemetery.
Mrs. Barnett was preceded in death by her husband, James Cowen Barnett, and several siblings and their spouses.
Survivors were a daughter, a son, two grandchildren, a great-grandaughter and many close relatives and friends.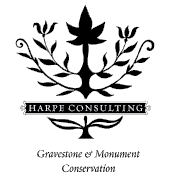 A Harpe Consulting Project