Epitaph:
BOYD/EVELYN DAVIS/DEC. 6, 1924/JUNE 15, 2012
Description:
Granite die on base shared by Evelyn Davis Boyd and Paul N. Boyd, Sr.
Biography
OBITUARY.....
Evelyn Davis Boyd, 87. died June 15, 2012 at her home in Clover, SC.
Evelyn was born December 6, 1924 in the Bethel Community to the late Harold Kendrick and Hester Jackson Davis. She was the widow of Paul Neil Boyd, Sr. and a lifetime member of Bethel Presbyterian Church, Clover, SC. She was a graduate of Clover High School and Winthrop College. She and her husband, Paul N. Boyd, Sr., opened Boyd Tire and Appliance, Clover, where she was the Secretary and Treasurer.
Funeral service was held June 17, 2012 with Revs. John A. Gess and J. Marcus Van Vlake officiating. Interment was in the Bethel Church Cemetery.
Survivors include one daughter, two sons, two grandchildren, a sister and a sister-in-law.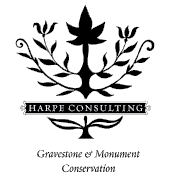 A Harpe Consulting Project