Epitaph:
GRACE DAVIS/ALEXANDER/OCT. 21, 1928 [Rose]
Description:
Granite lawn-style marker flush with ground that has a granite die on base with inscription "ALEXANDER" that serves as the headstone for this family plot.
Biography
OBITUARY:
Mrs Grace Kendrick (Davis) Alexander, 94, passed away November 4, 2022 at home.
She was born October 21, 1928, in Clover, South Carolina, to the late Harold Kendrick Davis and Hester Jackson Davis. She was the widow of Marshall Baine (Duck) Alexander.
A visitation was held at M. L. Ford & Sons Funeral Home, Clover, South Carolina, November 9, 2022. The funeral service was held November 10, 2022 at Bethel Presbyterian Church, Clover, South Carolina, with Rev. Trent P. Thomas officiating. Interment followed in Bethel Church Cemetery.
Survivors include a daughter, Kelly A. Goldberg, and a son, Kenneth D. Alexander. Also, surviving are three grandchldren and one great-granddaughter.
M.L. Ford Funeral Home, Clover, South Carolina, served the Alexander Family.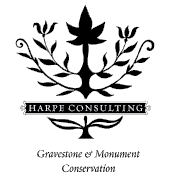 A Harpe Consulting Project