Epitaph:
HARPER/JANIE WINGET/MAR. 20, 1915/Dec. 27, 2018
Description:
Granite die on base with inscription "HARPER" that she shares with Richard Clair Harper.
Biography
OBITUARY....
Janie Lee Winget Harper, 103, of Tirzah, SC entered the church triumphant on Thursday, December 27, 2018.
A graveside service was held at 2:00 PM on Saturday, December 29, 2018 at Bethel Presbyterian Church Cemetery in Clover, SC.
A celebration of life service was held at 3:00 PM on Sunday, December 30, 2018 at Tirzah Presbyterian Church, York. SC. The family received friends following the service at the church.
She was born March 20, 1915 in the Steele Creek section of Mecklenburg County, NC to the late Thomas William Winget and Mary Wilson Winget. She married Richard Clair Harper on November 1, 1952, who preceded her in death on December 23, 2010.
Mrs. Harper worked for Southern Bell Telephone Company. She was a member of Tirzah Presbyterian Church serving with her husband as treasurer for many years, and was honored with a life membership in the Presbyterian Women of the Church.
She is survived by her son, Richard "Dickie" Harper and wife, Ruth, along with a number of grandchildren and great grandchildren.
Bratton Funeral Home, York, SC served the Harper Family.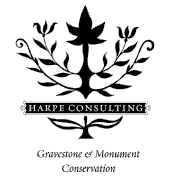 A Harpe Consulting Project