Epitaph:
DAVIDSON/
LOUISE HOPPER/
JAN. 5, 1925
Description:
Granite die on base.
Symbols:
Flowers at upper corners.
Biography
OBITUARY:
Mrs. Betty Louise Hopper Davidson, 96, passed away on June 21, 2021 at Harbor Chase, Rock Hill, South Carolina.
She was born in Clover, South Carolina, January 5, 1925 to the late Plato Durham Hopper and Rena Pope Hopper. She was also preceded in death by her husband, Everett Neal Davidson. Mrs. Davidson was a homemaker and a life long member of First Baptist Church, Clover, South Carolina.
Mrs. Davidson is survived by two sons, Wayne and Kenneth.
Graveside services were held June 24, 2021 at Bethel Church Cemetery, Clover, South Carolina with Rev. Rick Martin officiating.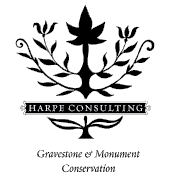 A Harpe Consulting Project