Epitaph:
JACKSON/FATHER PRECIOUS MEMORIES MOTHER/ELIZABETH D/OCT. 12, 1926
Description:
Granite die on base that she shares with her husband Charles H. Jackson.
Biography
OBITUARY:
Elizabeth "Lib" Davis Jackson, 94, of Clover, South Carolina, passed away January 17, 2021 at Piedmont Medical Center, Rock Hill, South Carolina.
Lib was born October 12, 1926 in the Bethel Community, York County, South Carolina to the late Floyd McAllister Davis, Sr. and Mary Glenn Davis. In addition to her parents, she was preceded in death by her husband, Charles Hope Jackson, her step-mother, Virginia Harper Davis, her brother, Floyd M. Davis, Jr. and her daughter, Nancy Jackson Martin. She is survived by sons, "Mack", Glenn, and "Johnny", four grandchildren, seven great-grandchildren and three great-great-grandchildren.
Graveside service was held January 19, 2021 at Bethel Church Cemetery, Clover, South Carolina conducted by the Rev. Marcus Van Vlake.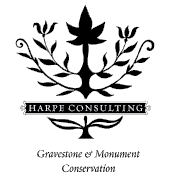 A Harpe Consulting Project