Epitaph:
MARTHA CAPPS STOWE/
SEPTEMBER 15, 1920/
MAY 25, 2012
Description:
Granite die on base with "STOWE" engraved on the front that serves as the headstone, and a granite lawn-style marker flush with ground that serves as the footstone.
Biography
OBITUARY.....
Martha Capps Stowe, 91, died May 25, 2012 at Piedmont Medical Center, Rock Hil, SC.
Martha was born September 15, 1920 in Gaston County, NC. She was preceded in death by her husband, Wade Hampton Stowe, Jr.
Martha was born and raised in Gaston County, NC, attended Gaston County public schools and graduated from Queens College Presbyterian School of Nursing.
Funeral service was held May 27, 2012 at Bethel Presbyterian Church, Clover, SC with Rev. John A. Gess and Rev. Dr. Crystal McPhail officiating.
Interment was in the Bethel Church Cemetery.
Survivors included two daughters and one son, and a number of grandchildren and great-grandchildren.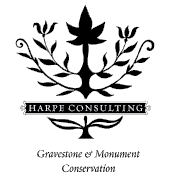 A Harpe Consulting Project