Epitaph:
HARRIS/
SUSIE ROBINSON HARRIS/
WIFE OF JAMES HARRIS/
DEC. 26, 1928 JAN. 25, 2016
Description:
Granite die on base that serves as a headstone for James and Susie Harris/Foot Marker/Susie Robinson Harris/Dec, 26, 1928 Jan. 25, 2016
Symbols:
Jesus, sun rays, and flowers on the headstone, and a cross on the foot stone.
Biography
OBITUARY...........
Susie Robinson Harris, 87, passed away suddenly January 25, 2016 in Westminster, Maryland after a short illness.
She was born December 26, 1928 to the late Emma Black Robinson and Hugh Thomas Robinson. She was a lifelong resident of York County, SC, a retired teacher's aid at Bethel Elementary School and a lifelong member of Bethel Presbyterian Church.
Mrs. Harris was pre-deceased by her husband, James Monroe Harris and infant daughter, Jeanne Suzanne Harris.
She was survived by two sons, a daughter, one brother, one sister, and a number of grandchildren, great-grandchildren, nieces and nephews.
The funeral was held Sunday afternoon, January 31, 2016 at Bethel Presbyterian Church, Clover, SC with Rev. J. Marcus Van Vlake officiating. Burial was in Bethel Church Cemetery.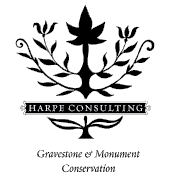 A Harpe Consulting Project